Events
Events are a big part of our public awareness campaign and fundraising efforts. The LLF conducts a number of events throughout the year. These events are great ways to meet others in similar situations and support your neighbors who are grieving.
Events include 5K/10k races, gala events, benefit concerts, sports events, bowling outings, book signings and cross country bike rides.
We encourage our friends and supporters to organize events locally and ask that you contact the LLF before you begin planning. Have questions?  Send a note to inquiries@thelizlogelinfoundation.org and check out our Third Party Event Guidelines!
Keep up to speed with all of our upcoming events by liking us on Facebook.
Upcoming Events: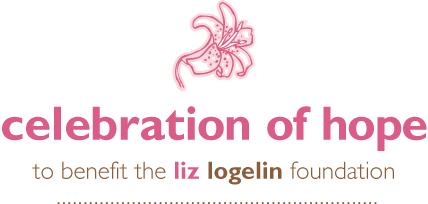 Date: Friday, September 20th, 2013
Time: 7pm
Location: Announcement coming soon!
Tickets will be available in March 2013.




Save the Date:  Saturday, June 8th, 2013
Register Here. 
Sponsorship and Donor Opportunities:
Sponsorship and Donor opportunities are available for these events. More information will be available soon.  Opportunities are also available to sponsor the 2013 Celebration of Hope.  If interested please send an e-mail to lindsay@thelizlogelinfoundation.org.
Here is a look back on 2011:
A Record Year!
We are excited to share with you that this year between the Celebration of Hope Gala, Run Walk Hope 5k and the online auction we raised a record…
$46,763.42.
An 18% increase over last year!
Truly amazing.
Thank you for helping make this possible.
We wanted to share this moving video with you in case you weren't able to attend in person or you wanted to be inspired all over again… Please pass it along and help us build our network of support:
The Liz Logelin Foundation 2011 Celebration of Hope on YouTube
The LLF only holds a gala and 5k once a year but we give grants to families in need all year round.  Please consider joining $7 on the 7th and pledging your support monthly so you can help us realize this goal.
Thank you for your commitment to The Liz Logelin Foundation. Can't wait to see what next year brings!
With gratitude,
Matt Logelin President and Founder