Events
Events are a big part of our public awareness campaign and fundraising efforts. The LLF conducts a number of events throughout the year. These events are great ways to meet others in similar situations and support your neighbors who are grieving.
Events include 5K/10k races, gala events, benefit concerts, sports events, bowling outings, book signings and cross country bike rides.
We encourage our friends and supporters to organize events locally and ask that you contact the LLF before you begin planning. Have questions?  Send a note to inquiries@thelizlogelinfoundation.org and check out our Third Party Event Guidelines!
Keep up to speed with all of our upcoming events by liking us on Facebook.
Upcoming Events: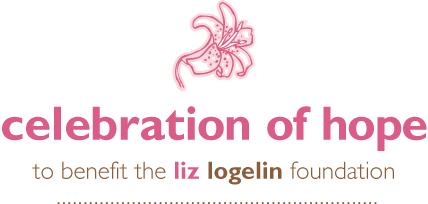 The Liz Logelin Foundation would like to invite you to our fifth annual benefit, A Celebration of Hope.
The benefit will be held at 6:30pm on Friday, September 20th in Minneapolis. The evening will feature silent and live auctions, exciting live entertainment, cocktails (one with your ticket + a cash bar), dinner and an opportunity to give Hope to those in need.
Do good. Feel good. Give Hope.
Date: Friday, September 20th, 2013
Time: 6:30pm
Location: Target Field
Purchase Tickets and View Auction Items Here.  Tickets are no longer available online but will be available at the door.  Questions?  Email: lindsay@thelizlogelinfoundation.org
The party will start at 6:30pm and wrap up around 10pm in the Metropolitan Club at Target Field in Minneapolis.
Please park in Ramp A because it connects directly to Target Field by skyway.  Once you are in the ramp, park on level 3.  Head to the north corner of the ramp (this is designated by numbers and letters on the ramp columns – go to the N40 columns).  Once there you will see the walkway leading over 7th Street.  Once you enter Target Field from the walkway you will see the check-in for the gala straight ahead.
If you are coming via the skyway or taking an elevator from a different level please note you will have to exit the skyway and enter the ramp – the skyway and walkway are not connected.
Please plan to bring your smart phone fully charged so you can use it to bid on the auction items.
Sponsorship Opportunities Available.  Details Here.
Interested in Donating a Silent or Live Auction Item?  Get in touch with lindsay@thelizlogelinfoundation.org.  Please fill out this form with your donation.




Date:  Saturday, June 8th, 2013
Questions?  Email lindsay@thelizlogelinfoundation.org. 
Stay Tuned for Details about 2014!
Sponsorship Opportunities:
Sponsorship opportunities are available for these events. If interested please send an e-mail to lindsay@thelizlogelinfoundation.org.
Details regarding sponsorship of the 2013 Celebration of Hope Gala are available Here.